Stuart is a trainer with an enthusiasm  and drive that has seen him become the leading trainer  on the Sunshine Coast in his first full season since relocating from Mackay in North Queensland.
Before moving South he took Premiership honours for the past 5 seasons in Mackay and was  one of the State's leading trainers for winners.
Unlike many others trainers, Stuart did not come from a family in the thoroughbred industry but found his passion for horses in his early teens riding and showing Arabians. After competing successfully for a number of years on the show arena, he started spending more time breeding, educating and breaking in young stock for himself, family and fellow competitors. 
At the age of 18, Stuart was offered an old horse thought to be past his expiry date as a racehorse. This event inspired him to take out his own licence and try his hand at training. Before long his stable starting growing with his family and friends acquiring new horses for Stuart to fine tune his new career as a trainer. The winners started to flow and more horses started filling the stables.
Although enjoying the lifestyle of North Queensland, Stuart decided to head south to Brisbane and secured his licence to train from Eagle Farm. Over a period of 10 years he built his stable up to 18 horses and enjoyed many successes with notable horses such as Eimeo Bay and Bar Eclipse. He forged many long term relationships with owners whilst in Brisbane including one with prolific racehorse owner Gerry Harvey.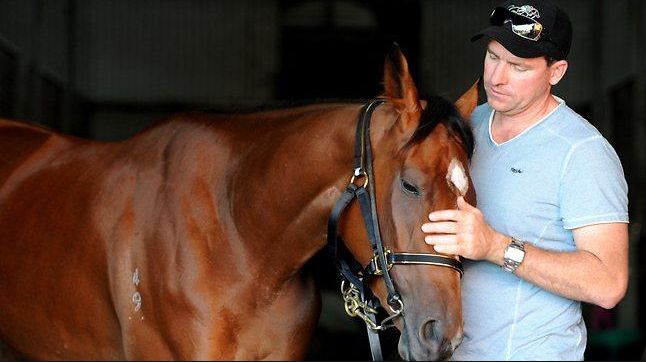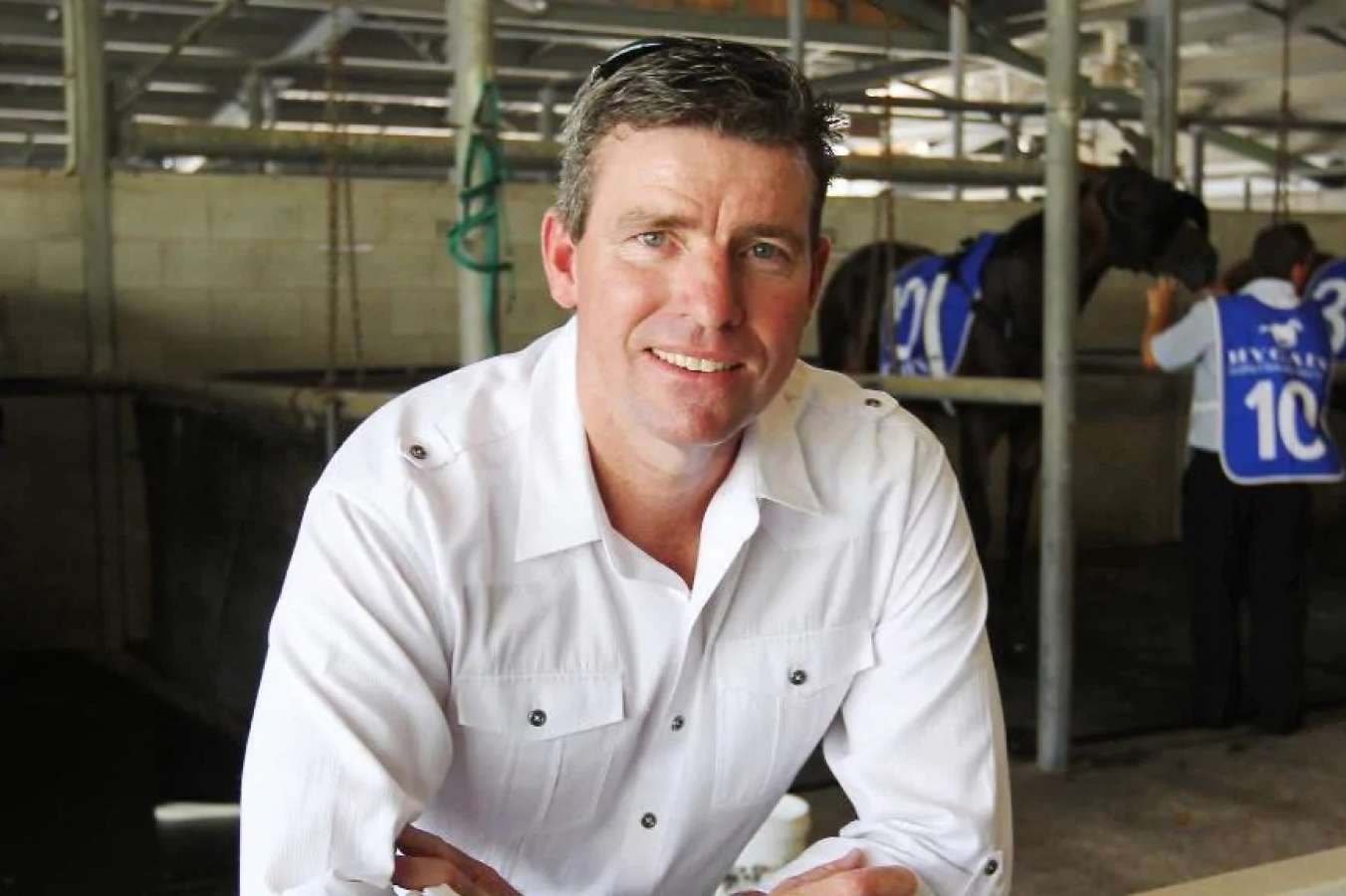 In 2004, Stuart with wife Trudy and young family decided to head back north to Mackay and once again set about building up a solid stable of horses. With his natural affinity of finding a nice horses it wasn't long before his small team started notching up significant wins through the deeds of horses like Captain Biggles (Horse of the Year and winner of Mackay Amateur Cup), Cockaigne (Winner of Mackay Amateur Cup, NT Cup and placed in the Rocky Cup), Red Meshach (Winner of 11 races), Sabre sonic and Cinnamon Road.  All winning Horse of the Year Awards
As the winners started flowing the stable started growing and Stuart was the leading trainer in Mackay for Five Seasons.
With the lucrative QTIS prizemoney scheme on offer throughout Queensland, Stuart then targeted these races and has built a strong reputation of his expert handling of young horses. This has lead to great success, winning $150k and $50k QTIS Bonus races with AvaLadyLuck and Massuri. Stable Star Doubtfilly won the $250k QTIS Plate at the Gold Coast before running a brilliant 4 TH in Pierro's GOLDEN SLIPPER STAKES.  She was then named  Qld QTIS horse of the year and QLD Country Horse of the Year. Since moving to the Sunshine Coast in Febuary 2013, the stable has now grown to 45 boxes on course where the training facilities are second to none.  Stuart is training for some of the leading owners and studs including Glenlogan Park, Emirates Park, and Darby Racing.
Horses like Celestial Dragon (Multiple Brisbane 2 year old Qtis winner), Thief of Hearts, Hazard Bay, Tambo's Jewel, Lightfeet Lady, Deb's Hope, Zellaro, Mavro, Sari, Snitzel's Jewel, Pretty Gully, Avalady Luck, etc have all won in Brisbane and have firmly placed Kendrick Racing as one of the up and coming stables in Queensland. Kendrick Racing Stables are backed by a committed team of staff dedicated to provide the best results for their clients. He is strongly supported by his wife Trudy who is an integral part of the team.